Welcome to The Studio Ghibli Collection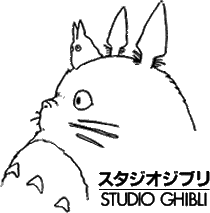 Studio Ghibli was established in 1985, following the success of Nausicaä Of The Valley Of The Wind. Led by the Oscar®-winning Hayao Miyazaki, Isao Takahata and Toshio Suzuki, the studio became a forerunner in animation, producing features loved in Japan and beyond. Here's where you can find out all the latest news on Studio Ghibli cinema and DVD releases from Optimum, check out a great selection of stills in the Image Gallery and read more about each of the films in the collection.
The Latest Releases

These films are already available from the Optimum Releasing Online Store, click on a title to find out more.